About Us
We became absolute e-bike enthusiasts a long time ago and were fascinated by this new kind of mobility from the very beginning. Despite our enthusiasm, the question soon arose how to make e-bikes a little more dynamic - at least in areas where this was permitted. From the very beginning, of course, it was clear that we would always adhere to the existing legal regulations. That's how it all started...
Our core competences
+ Experience, knowledge and support since 2013!
+ There are already more than 20 tested e-bike tuning brands in our shop!
+ Over 12 of these e-bike tuning brands are available exclusively from us!
+ Optimal e-bike tuning for very many e-bike motors!
Social Media
BLOG, INSTAGRAM, FACEBOOK, TWITTER
Our history
Strictly speaking, it all started in May 2013, with the terse buying advice of an e-bike dealer. All right, so we bought a pedelec - but afterwards we were at a bit of a loss. What should we do? Which e-bike tuning options were available at all and where could we get the appropriate tools? After a bit of research, it quickly became clear to our disappointment that there really wasn't a shop that was mainly and especially dedicated to the topic of "e-bike tuning". So we took action ourselves and set up our own online shop.
Soon we were able to offer our customers a whole range of recommendable tuning tools. First we started with a classic, the Sx2 dongle, then soon followed the Badass Box, ASA Speed - and almost at the same time the JUM-Ped. We also took over the complete support early on, as there was no one else but us even here. As a result, our knowledge and experience in e-bike tuning continued to grow. Due to the growing demand and the extremely positive response, we got better and better - and of course bigger. We added more and more exclusive products to our shop, such as the BlackPed products, which later gave rise to, for example, the RedPed. Finally, in 2016, we exchanged our "garage" for a larger office with a shipping room and a warehouse. We also launched our first tool: The EBikeSpider Tool. Another exclusive highlight was the Mountain Tuning Tool (MTT). With the current RedPed module, we were even able to enter a whole new dimension of e-bike tuning, namely the field of so-called "Smart E-Bike Tuning". Further products are in preparation; and previous products are continuously being further developed.
We now stock over 20 tuning articles - out of a total of perhaps 25 tuning solutions available on the market. We even have no less than a dozen tuning products exclusively in our shop. By the way, in 2015 we started to include not only e-bike tuning tools in the narrower sense, but also associated tools and chain rings in our catalogue. This makes us probably the world's most comprehensive shop for this segment. Thanks to our wide range of products and all the experience we have gained in the field of e-bike tuning, our support is very competent and can help with almost any conceivable problem effectively and quickly.
The E-Bike Tuning Shop in the german press
"SZ" June 2020
"Die Zeit" April 2020
"Der Spiegel" July 2018
"BILD" May 2018
Product overview (selection)
ASA Speed - We have been stocking this e-bike tuning module since 2014.
Badass Box - A practical clip-on box, sold by us since 2014.
BlackPed - We have been stocking this product exclusively since 2015.
BluePed - We offer this product exclusively.
DoubleDongle - This dongle is another exclusive product.
EBikeBooster - A software tuning product, sold exclusively from us.
EBikeSpider Tool - We stock this e-bike tool exclusively.
GreenPed - An exclusive tuning module.
JUM-Ped - This software tuning product has been sold exclusively by us since 2014.
Mountain Tuning - We have been exclusively supplying this powerful new software product since 2018.
PearTune - A tuning module series, in our portfolio since 2015.
PumaPed - We exclusively offered this product. The predecessor of BlackPed.
RedPed - A high-end e-bike tuning product, sold exclusively from us.
ScooterBoost - This was the first e-scooter tuning module, available exclusively from us.
SpeedBox - A popular product, we are offering it since 2015.
SpeedChip - We have been stocking this tuning module (with access via PC) since 2016.
Sx2 Dongle - We have been supporting this classic e-bike tuning product since 2013.
sIMPLEk & sIMPLEk Stick - Some more tuning products, sold by us since 2018.
thadix - We have been exclusively stocking this new tuning tool since 2019.
VOLspeed - A tuning module with many features, offered from us since 2018.
Here you will find all our brands!

Our goal
To combine all good tuning products for e-bikes (pedelecs and s-pedelecs) in one shop, to provide the best possible support and to offer optimal prices...
Please note: We always give everything and most of the time it works, but if for once it doesn't work as quickly or if there are problems, please be patient and calm - we always try our best! Our support is available during the week (on weekdays).
In the meantime, our support team has already been able to help very, very many customers quickly - and, above all, successfully. Of course, there are also cases in which our support can´t help - e.g. if there are simply no tuning solutions for certain e-bike drive systems available.
Our tip: If you are new to the topic of e-bike tuning, please read our "Guide" and the "E-bike Tuning Comparison" first.
If you have further technical questions regarding the topic of "e-bike tuning", please use our live support, as this enables us to forward written enquiries internally and to process them quickly. We always try to answer enquiries by e-mail as quickly as possible. For organisational reasons, however, we are currently unable to offer telephone support. We ask for your understanding.
For orders over 180 euro, we deliver all products from our shop free of shipping costs to Germany, Austria and Switzerland. In addition, we deliver to almost all countries in the world (exception: USA, Canada, France, China and Channel Islands). The delivery time within Germany is 1-5 working days. We always try to ship quickly, but we also ask for your understanding if it takes a little longer. The postal delivery time outside Germany may vary.
Please follow the road traffic regulations in Germany, as well as the legal regulations in the respective country in which you are at the moment. Above all, please drive carefully! Please also observe the instructions on the individual products. Do not forget to wear special protective clothing such as a bicycle helmet or protectors. Please note that your e-bike or e-scooter may only be used in road traffic in accordance with the legal regulations: Do you have the correct light, the correct mudguard, the appropriate number of reflectors? Are there useful accessories and suitable equipment for additional protection? Safety should always be a priority!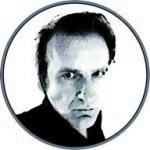 Many Thanks, Jens-Ulrich Müller